May 8th, 2006
There's been an IQ test floating around the blogosphere today from IQ-Challenge.com. It's a complete hoax. No matter what you select on the test, it gives you a high score and a little image to put on your blog. While you see the image saying you scored highly (in the 150 range), other people who view your blog and see the image, it says you scored something between 70-80. The meme has travelled particularly far on Livejournal today.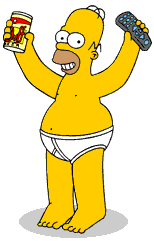 It's a hoax. You could answer every question wrong and it will tell you you've gotten a high score…but then when you post it elsewhere it will say you got an 80 or so.
The irony is that a lot of people got really cocky about how they scored on the IQ test. I saw one woman post the results on her blog and beneath the image she wrote something like: "Wow, I scored a 155! [My friend] only scored a 70. I guess I scored so much higher due to life experience and being a good test taker." But the image said she only scored a 70-something as well.
Someone else's blog post said, "I'm superior! I always knew I was brilliant!"
Just check out Google blogsearch…there are a ton of posts, mostly on Livejournal, of people proudly showing off their phony IQ scores. A few people even said, "This is a much better and more accurate IQ test than the one at Tickle.com!" Even though you could have guessed any question wrong on the phony test and have scored a 150+.
I can't decide if the prank humorous or obnoxious. It really does say a lot about human nature. Before I knew it was a hoax, I tried to take it but the site was running slowly so I said "screw it". Even if I took the test in its entirety, I'd have been really suspicious if I scored anything above a 120.
Things sure circulate fast on the internet.
Filed under
Blogs, Humor, memes
|