September 23rd, 2005
Going to California tomorrow. I'll probably post while there. I'll be gone until October 2. :-) Ciao!
Filed under
My Life, Uncategorized
|
Comment (0)
September 23rd, 2005
I'm partaking in a rather eccentric-sounding project that I could use a little help with!
It all started at Puglia's in NYC. (On Hester St, off Mulberry) I left the restaurant and found myself very amused by the chef statue standing outside. I asked my friend to take my photo with the chef.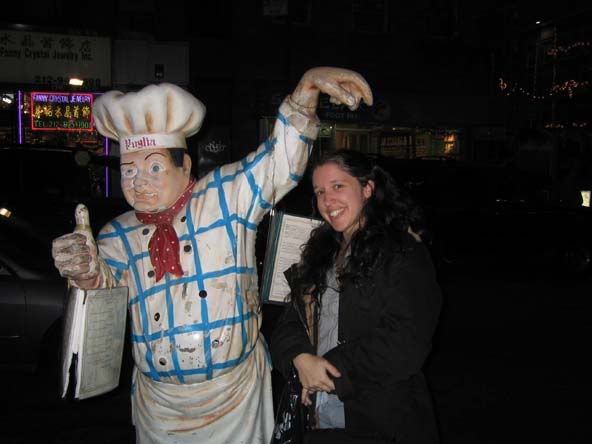 A few weeks later, I was at a restaurant in Jersey, and saw that the place had not only ONE fake chef, but THREE! I got my photo taken with all of them.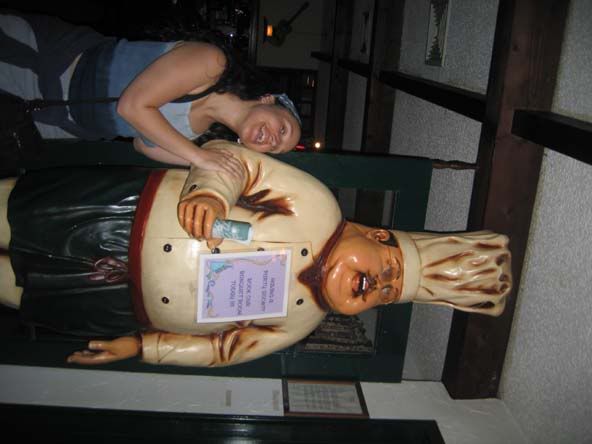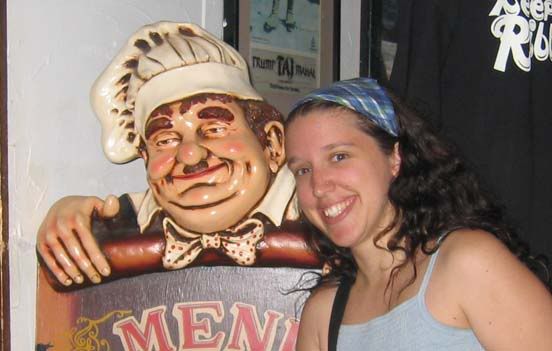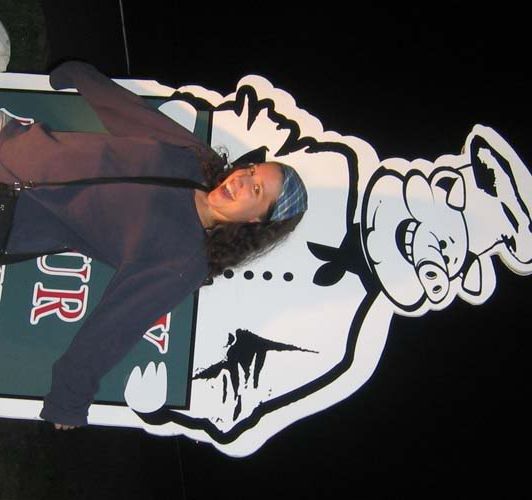 I have now made it my goal to get my photo taken with fake chefs whenever possible. I noticed a pizza place on Main Street in Waltham that has a fake chef outside; I need to get my photo taken there.
Can you help me with my project?! If you know where there are fake chefs, let me know.
Filed under
Greater Boston (General), Greater Boston Restaurants, My Life, New England, New Jersey, New York, Photos, Uncategorized
|
Comment (1)